Intense colour,
mirror shine.
Our best-selling Lip Comfort Oil now available
in a bold, glossy finish.
High-colour formula
With 8 ultra-pigmented mirror-effect shades, the Lip Comfort Oil Intense stains the lips and infuses
them with vibrant, intense colour that is long wearing.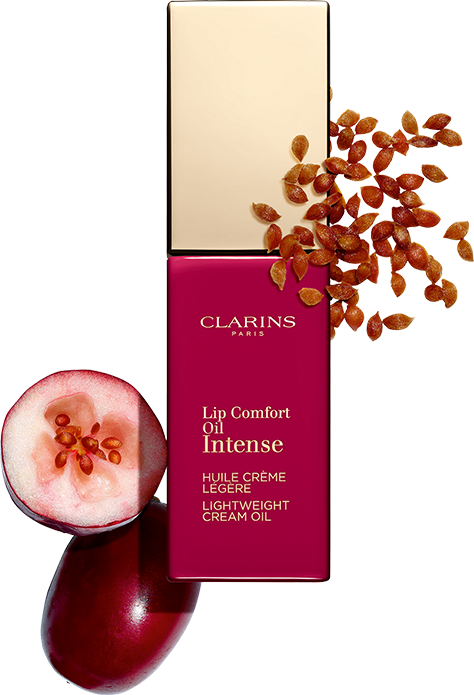 An ideal combination
Lip Comfort Oil Intense moisturises and softens the lips. The organic cranberry oil brings nutrition and comfort to lips, reflecting the light for a mirror shine, teamed with the ultra-nourishing organic duo of hazelnut and jojoba oils.
Hazelnut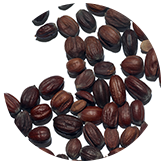 Jojoba

This new version is enriched with the anti-pollution complex which helps to protect the lips from the harmful effects of external and internal pollutants.
You've always loved it
The richness of an oil, the comfort of skin care. Ultra-light but deliciously plump, it immediately provides the lips with extreme comfort and is rapidly absorbed without overloading or sticking!
Lip Comfort
Oil Intense
$35.00
For a lightweight makeup look, rediscover Lip Comfort Oil
I love this lip gloss as it's more than that - it also repairs the lips, all the while making them irresistible… a real delight…"

Very moisturising
A beautiful, super moisturising texture that is easy to apply, with a great scent and that leaves no greasy or sticky feeling on the lips. Gorgeous colours with a subtle, shiny finish."

So nourishing
I am obsessed with this product! Since using it, I haven't had chapped lips and my lips are constantly feeling nourished"

Switch it up, mix it up: matte or glossy, nude or red.
Find your perfect lipstick!