& CLARINS
Partners that care.
The project was born in 2011, when two caring individuals met, drawn together by their shared belief in how educating children can make the world a better place: Christian Courtin-Clarins and Lauren Bush Lauren.
Clarins and FEED are proud to be supporting the UN's food-assistance branch: WFP*.
Together, we're helping thousands of children improve their diet and receive an education.
*World Food Programme

To date, Clarins has helped distribute:
school meals around the world.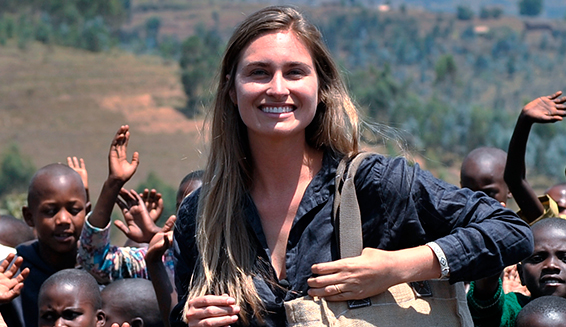 Lauren Bush Lauren:
a woman with conviction.
Returning home from a trip abroad as a spokesperson for the United Nations World Food Programme (WFP) in which she was brought face-to-face with world hunger, Lauren Bush Lauren founded FEED Projects in 2007 with a view to setting up school nutrition programmes. She came up with the idea of creating a product that would raise public awareness of world hunger, and set about designing and promoting her FEED 1 bag. The "1" stands for one meal for one school child for one year.


Our commitment to the cause
Taking action to improve children's health and education is a priority for the Clarins Group. Clarins and FEED have been supporting the UN's food-assistance branch, WFP*, since 2011.
FEED GIFT
The FEED and Clarins Gift is back!
Receive it when you spend $70 on Clarins products and enter the code FEED19.
FEED Inner Beauty Collection
Every purchase of the FEED Inner Beauty Collection
provides 10 school meals for a child.
Available for a limited time,
exclusively online.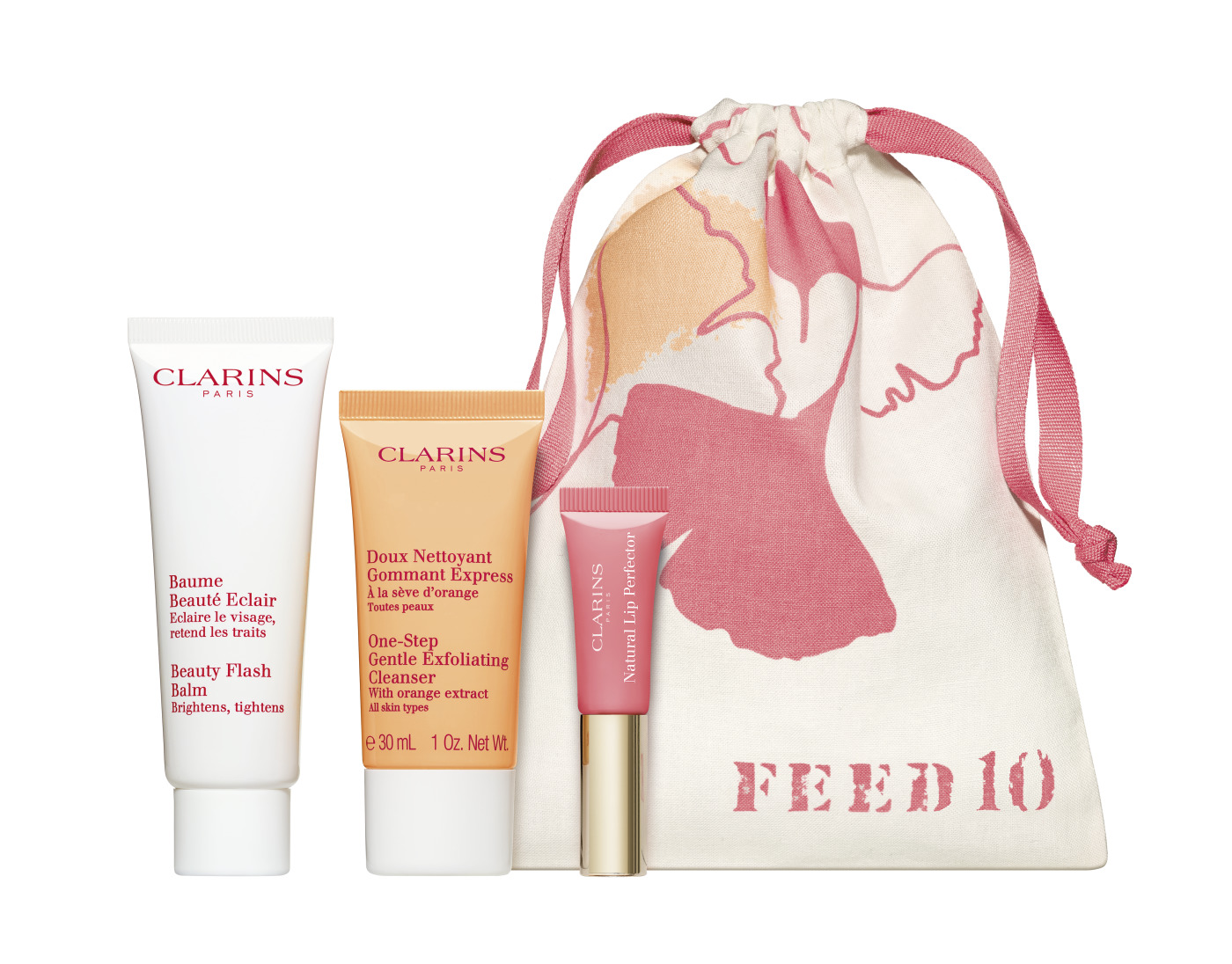 Why FEED & Clarins?
Our children are the future. We owe it to them to provide them with education, nutrition and health.
Christian Courtin-Clarins
A single meal, a multitude of benefits.
Financing school meals not only enables us to feed children in need but also to improve school attendance and access to education. Over and above eradicating malnutrition, these meals are also an opportunity for children to learn, play, grow and receive the education they deserve. An entire year of meals and schooling can change a life. See images of some of our work in the field:
Partnership timeline
2011

First partnership with the American Clarins subsidiary exclusively with Nordstrom then Bloomingdales.

Exclusive partnership with Colette, Paris

343,625 meals

2012

FEED's 5th anniversary: "Clarins Million Meals Concert for FEED", New York

1,421,100 meals

2013

FEED 10 & Clarins pouch in over 15 countries.
1 pouch = 10 school meals.

Million Meal Campaign in the USA

2,075,040 meals

2014

FEED & Clarins Collection in over 15 countries: Give your support with FEED & Clarins.

3,099,970 meals

2015

FEED & Clarins collection in over 30 countries.

3,954,850 meals

2016

FEED & Clarins collection in over 40 countries.

4,452,155 meals

2017

FEED & Clarins collection in over 40 countries.

4,135,010 meals

2018

FEED & Clarins collection in over 40 countries.

4,045,010 meals