Sunkissed Summer Make-Up Collection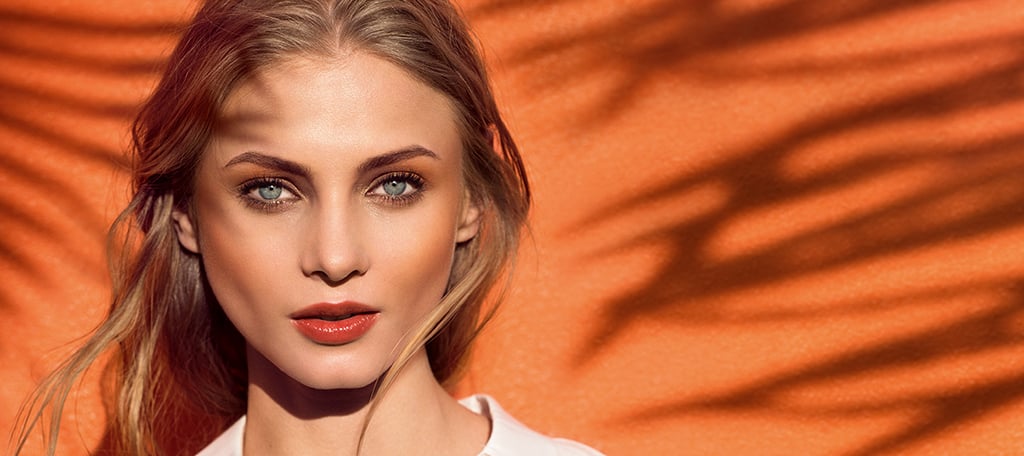 1. Golden Radiance
A sweep of warm summer color.
Glow to Go.
Clarins' Tropical Splendor Compact warms the complexion with a healthy glow. Creates an even, luminous, natural-looking tan — from sunkissed to très bronzé. A trio of fresh matte golden shades — plus a pop of radiant apricot — sculpts, contours and defines any skin tone.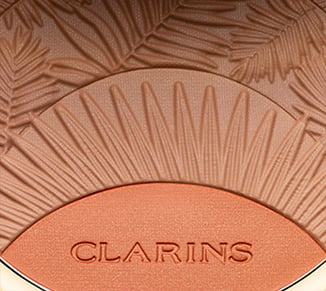 2. Radiant Eyes
Sensual, sizzling, sunkissed!
Paradise in a palette.
Four sultry shadows — formulated with 100% mineral and pure plant pigments — line, contour and define with the très soleil new shades of summer.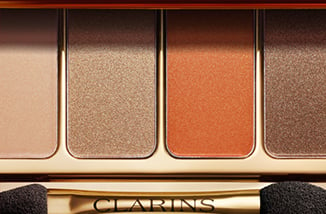 3. Sunlit Pout
Sheer color — intense moisture and shine.
Illuminates, moisturizes & protects.
Feels like a balm, shines like a gloss—delivering all the lip-smoothing benefits of Clarins' hydrating natural botanical extracts.