Get Summer-Body Ready
Tips, products and exercises to help achieve
the body shape you want

Get Ready for
Arms-Out Season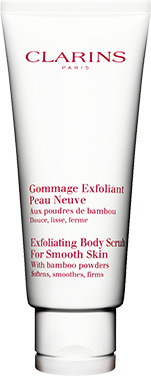 Prepare
Twice a week, exfoliate your skin to get rid of dead skin cells and strengthen your skin's resistance. It preps it for the treatment that follows!
beauty advice*
Can I use an anti-cellulite product on my arms?
Yes, if your arms have a dimpled cellulite look. If your concern is stubborn curves related to weight gain, choose a Body Shaping cream. If you're experiencing a lack of firmness and elasticity, choose a firming product. The important thing is to use these products regularly and in combination with regular exercise and a healthy diet.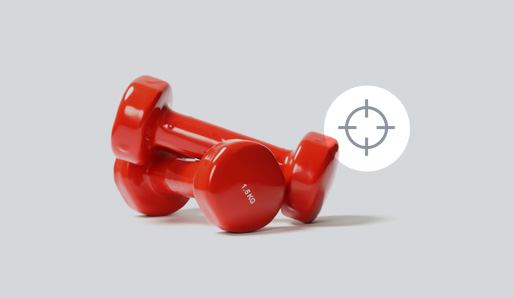 targeted EXERCISE1
Any weight bearing or weight lifting exercise or sport that builds muscles and firms the skin.
Examples include weight lifting or a body pump exercise class. If weights aren't for you, other activities that will target your arms include tennis, swimming, rowing or boxing.
A flat stomach & a small waist, that's for me!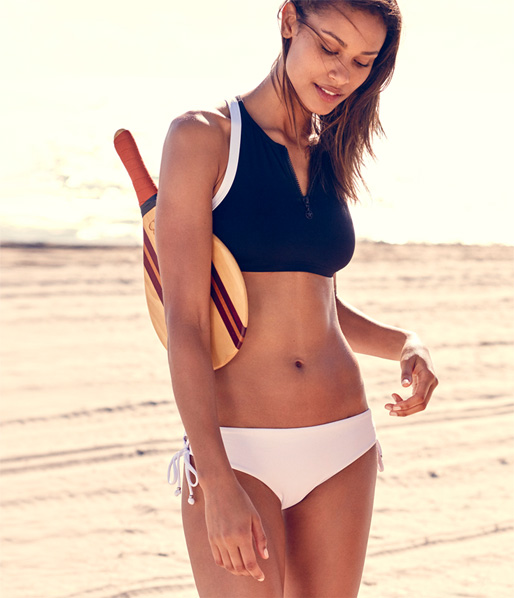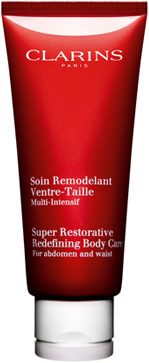 Define
Targets stubborn fat due to a slowdown in the metabolism or hormonal changes, for the abdomen and waist.
Super Restorative Redefining Body Care
$98.00
SHOP NOW
beauty advice*
What foods should I eat for a flat stomach?
Favour fibers (fruit, vegetables, cereals) to facilitate digestion and lighten the stomach and the waist. Avoid particularly sweet, sugary or particularly greasy and fatty foods.
Drink plenty of green tea to energise and detoxify and avoid soft drinks.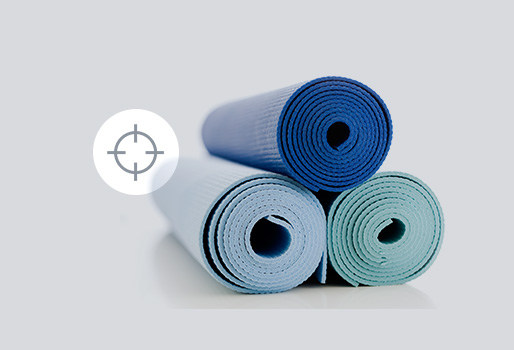 targeted exercise*
Sign up for Yoga classes – a discipline that works deep muscles and strengthens the core, a gentle way to the perfect body.
Need something more fun? Try a Hula Hoop – by far the most fun and the simplest exercise for trimming the waist. In twirling the hoop around your body, you're using all your abs and glutes! Otherwise, there is the more conventional sit-ups and planking to strengthen the core and trim the waste-line.
A bust in all
its beauty

Lift
Lift, shape, and tighten. Its lifting action immediately helps to strengthen and tone your bust.
Bust Beauty
Extra-Lift Gel
$78.00
SHOP NOW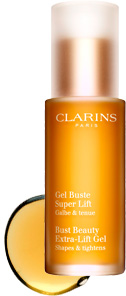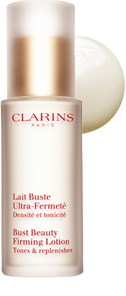 Firm
Prioritise firming. The must-have treatment for a firmer bust. It replenishes and helps tighten skin from the breasts to the chin.
Bust Beauty
Firming Lotion
$74.00
SHOP NOW
Application method
Warm skincare in the palm of your hand. Apply using circular movements from the base of your breast up to your chin.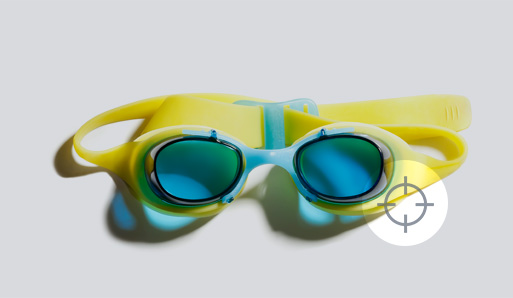 targeted exercise1
Sports that are good for your bust:
Swimming (breaststroke, backstroke), posture-based activities (yoga, Pilates), and dance.
Go for some killer legs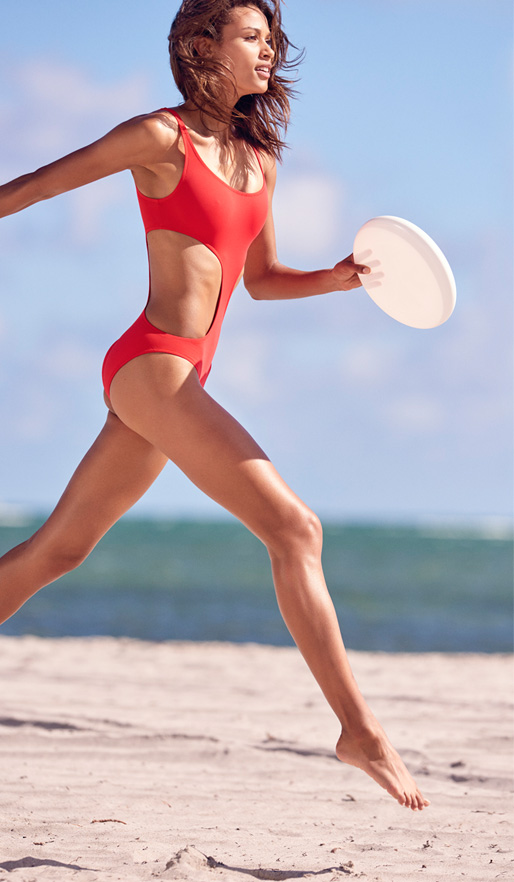 Lighten
Do your legs feel tired and heavy? Relax, relieve and re-energise tired, heavy-feeling legs for an instant feeling of lightness with the Energising Emulsion.
Beauty advice*
Apply from ankles to hips with slow pressure to improve and encourage healthy lymphatic flow. After applying your product normally by smoothing and rubbing, you can also do a pumping massage in order to enhance the lymphatic circulation: with your hands flat on your ankles, press and release to 'pump out' the skin. Do this going up the leg. Repeat on the other leg.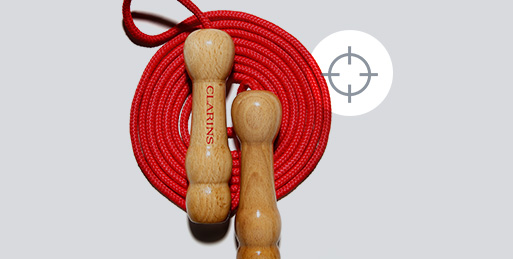 targeted exercise*
Slim your legs down with a regular cardio workout or running routine, which burns calories and melts away fat. Not your cup of tea? Pick alternatives like skipping, riding a bike, or power walking.
Be Bootylicious!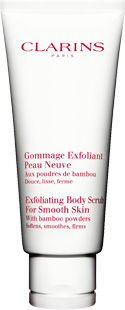 Prepare
Twice a week, exfoliate your skin to get rid of dead skin cells and strengthen your skin's resistance. It preps it for the treatment that follows!
beauty advice*
I would like to slim and tone my bottom what can I do?
First, start by exfoliating this part of the body several times per week to revitalise the skin. At the end of your shower, turn the water temperature to cool and apply the cold water to the targeted area.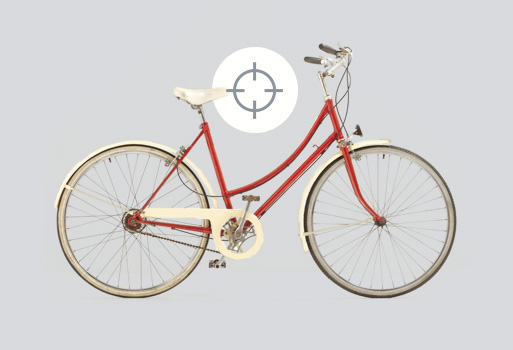 targeted exercise*
Buttocks' worst enemy is being sedentary, so leave your car keys at home and choose to walk or ride a bike. This will tone the muscles on your buttocks. In addition to being better for the environment, your body will also be grateful.
Another useful exercise to sculpt your buttock is a spin class.
*Extract from "Doctor, I want to be the fairest of them all" by Dr. Olivier Courtin-Clarins